C theatre - the in-house company at C venues
Details of our 2018 Edinburgh Fringe Programme will be released later this month.
Save Stage Lighting
Please take a moment to find out about proposed changes to the regulations affecting the energy efficiency of stage lighting. These proposals will affect all theatres, tv and film studios, museums and galleries in the EU (including the UK) and will have consequences in the rest of the world.
These proposals could see the end of stage lighting in its current form and to the way that productions are created today, the closure of venues, theatre companies and lighting suppliers, the loss of festivals, and economic downturn and loss of jobs. The Fringe and emerging theatre sectors will be among the hardest hit.
Under the proposals, the majority of lighting fixtures used in theatres would become obsolete. Units which have given service for years with just a little regular maintenance and a new bulb every now and again would become scrap metal and glass. The regulation would not only affect traditional lights. Newly designed and currently manufactured LED lighting units and moving lights would also be banned under the proposals, as they are not efficient enough for the regulations.
The manufacturing sector does not have new units planned which would comply with the regulations, and it is even in doubt that theatrical spotlights could be made which comply – the regulations are about making lighting more efficient and set a very high bar around the brightness of the light against the power used, and spotlights and other focussed lighting units of the type used in theatre fall foul of the regulations by their nature.
Even if it is within the possibilities of physics to create lighting units that are capable of meeting the proposals and keeping the functionality of exiting units, this is unlikely to be be financially achievable. The theatre sector is not big enough for manufacturers to justify this level of research and development into new technology. Replacement lights are likely to be expensive, come with high environmental impact, and are unlikely to provide the functionality of current theatrical spotlights. They may not even be able to dim. Many, if not most, theatres will simply not have the budget to replace their entire lighting equipment.
As well as replacing their lighting equipment, theatres and lighting supply companies would also need to replace control equipment. This could have a prohibitive cost. The arts and entertainment industry will have almost no reliable tools whatsoever with which to light plays, musicals, concerts or exhibitions. The art of stage lighting may be unable to be practised in its current form. Productions which are created now could be impossible to create in the future. Production values may need to be downscaled or simplified. Productions may be unable to find venues.
The proposed regulations take no account of the fact that the normal use of theatrical lighting fittings has a relatively low energy consumption. Theatrical lighting fittings are rarely all on at once or run at full, and that they are normally only run for short periods each day (Festivals such as Edinburgh being an exception). Studies have found that on average, performance lighting forms less than 5% of a theatre's total power consumption. Many organisations of all sizes, including Edinburgh fringe venues, have already taken big steps to reduce power consumption and to use more energy efficient equipment.
The current regulations have an exemption for lighting used for performance, but this is not included in the new regulations.
This proposal has the potential to severely affect the theatre industry in the UK, Europe and the rest of the world – with the loss of the European manufacturing market, worldwide manufacture of lighting units and bulbs is likely to be affected, and supply of units in other countries will be adversely affected. There may also be fewer theatre productions being made Europe and the UK available for touring to the rest of the world. And there may no longer be an Edinburgh Fringe, or if there is, it may have far fewer venues and opportunities for shows.
We would like to ask for your help.
Here is what you can do:
• Please like this page on Facebook: https://www.facebook.com/SaveStageLighting/. Please share the page with their friends, family and colleagues and spread the word.
• Please sign this petition on change.org: https://www.change.org/p/energy4europe-keep-stage-lighting-exempt-from-proposed-legislation-changes-savestagelighting. Please share the petition with their friends, family and colleagues and spread the word.
• There is an open consultation via the European Commission which closes on 07 May. This consultation is very general, taking in all points of the proposals on domestic appliances that don't necessarily concern venue operations, but there is space to leave comments. Please complete the consultation, and ask for an guaranteed exemption from these regulations to be introduced for live performance, tv and film, exhibitons and museums and the cultural sector: https://ec.europa.eu/eusurvey/runner/Ecodesign-EnergyLabelling-5-priority-product-groups
• If you are based in the UK or elsewhere in Europe, please write to your MEP, and also to your MP (or equivalent), and if you have time government departments responsible for for culture, for business/trade and for energy efficiency. If you are based in the rest of the world and you would like to help, please contact local EU embassies and national/local theatre/cultural associations and arts agencies.
• The Association of Lighting Designers website has more information and also host sample letters for writing to MEPs should you wish to do so: https://www.ald.org.uk/news/194622/save-stage-lighting-proposed-eu-changes-have-very-serious-implications-for-the-industry
Thank you for your time.
#savestagelighting
Fringe 2018
We will be back at the Fringe in 2018, but in the meantime, here are details of our 2017 programme: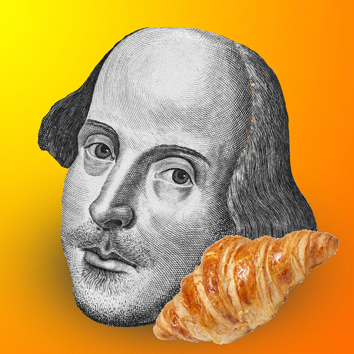 Shakespeare for Breakfast
C (+1) 2-28 Aug (not 14)
at
10:00 (0hr55)
Theatre (suitable for all ages)
The Bardic Breakfasters are back! C's sensational Shakespearience returns, for its 26th sell-out year, with free coffee and croissants! A pleasing plethora of pentameter, puns and pastry. Perfect for hardened Bard fans, blank verse virgins or those just after some quality fun over freshly-brewed coffee and freshly-baked croissants.
'A bouncy and boisterous take on Willie's work'
List
.
'Well worth getting out of bed for'
Independent
.
'No holds Bard'
FringeGuru.com
.
'Irreverent humour… clever'
Stage
.
'Side-splitting… glorious'
BroadwayBaby.com
.
'Full of fun'
RemoteGoat.com
.
'Sizzling'
Scottish Daily Express
. Free coffee and croissants! Book early.
Buy Tickets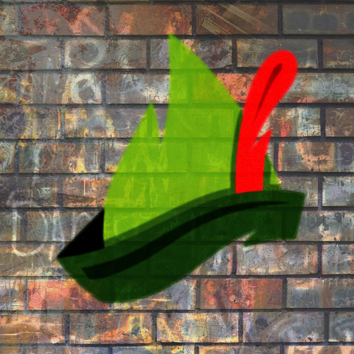 Robin's Hood
C too (main house) 3-28 Aug (not 14)
at
11:45 (0hr45)
Children's (recommended for ages 3+)
All is not well in Sherwood Forest… so Robin's looking for a new 'hood'. He's also looking for a new hat, which isn't a hood – and for goodness sake, they're not green tights, they're jeggings! Will Marion talk some fashion sense into him? Will Jill Scarlet win the day? Will Friar Tuck manage to keep the weight off now he's lost it? Join us for a jolly, musical romp, featuring oodles of singing, plenty of dancing and some really rubbish fighting. A laugh-a-minute adventure for children and their families.
Buy Tickets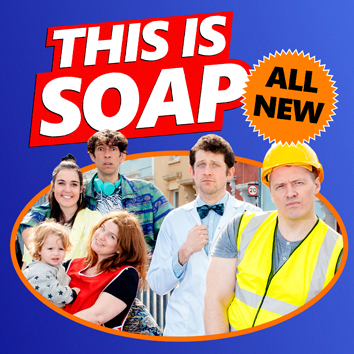 Closer Each Day Company in association with C theatre
This Is Soap
C (+1) 2-28 Aug (not 14)
at
12:30 (0hr50)
Theatre (recommended PG)
All new! The unplanned, unscripted and unconventional cult comedy show. Join us for a spontaneous soap that develops episode to episode throughout the entire festival.
Twin Peaks
meets
League of Gentlemen
via
Sunset Beach
: a live soap opera full of romance, drama, adventure and enough plot twists to melt your face. Who needs TV? This is live. This is improvised. This is Soap. Hand-crafted by improv experts from
Closer Each Day
:
'So consistently gripping it's incredible to think it's created off the cuff'
VisitBristol.com
.
'I left with aching cheeks from uncontrollable laughter!'
Inter:Mission
.
Buy Tickets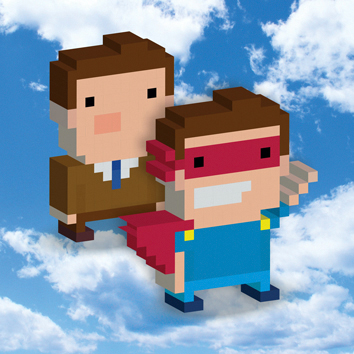 The Great Big Beautiful Sky
C too (main house) 3-28 Aug (not 14)
at
12:45 (0hr50)
Theatre (suitable for all ages)
Captain Zarg and Williamina Foxx are Guardians of the Universe. They tirelessly battle to keep the galaxy safe from the Thaaarg (after they've finished their homework). In real life Max and Emma are struggling to make sense of school, their parents, skin care routines, and life, really… If only they had real friends, in the real world. They do go to the same school, but can they make their friendship work without their avatars? A heart-warming multimedia experience about growing up in the virtual age.
Buy Tickets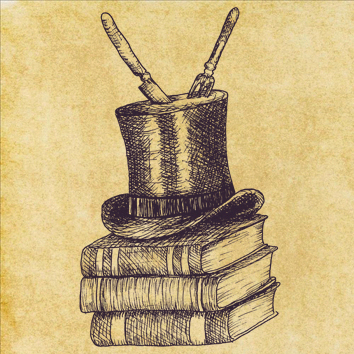 Dickens for Dinner
C (+1) 2-28 Aug (not 14)
at
13:30 (0hr50)
Theatre (suitable for all ages)
The cast of the sell-out
Shakespeare for Breakfast
invite you back for dinner with a Dickensian twist! Join us for a deliciously daring look at this classic British author, with a feverishly funny flavour. Who says literature can't make you laugh? Sit down for a truly surreal repast. Dickens goes delirious. Bring your Great Expectations to see what the Pickwick Papers have been raving about. Free soup!
Buy Tickets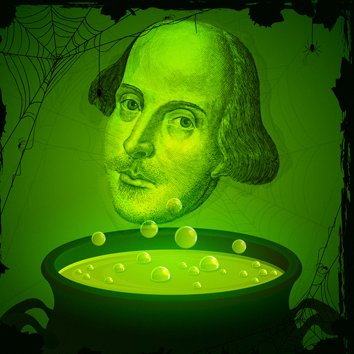 Shakespeare for Kids: Toil and Trouble
C south (gardens) 3-28 Aug (not 14)
at
14:00 (0hr45)
Children's (recommended for ages 3+)
Meet William Shakespeare and some of his fabulous friends for a truly magical experience. We are back! Expect more adventures, suspense and lots of laughs. A perfect introduction to some of Shakespeare's much loved plays, bringing his original language to life for new audiences, this is an accessible, interactive and relaxed performance in the picturesque surroundings of St Peter's gardens. The performance will take place indoors in the event of heavy rain.
'Capturing the emotional heart'
★★★★
List
.
Buy Tickets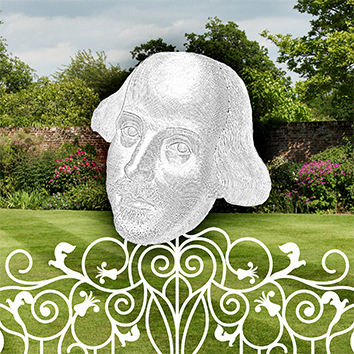 Shakespeare in the Garden: The Tempest
C south (gardens) 3-28 Aug (not 14)
at
18:30 (1hr25)
Theatre (suitable for all ages)
Enjoy alfresco Shakespeare in the
C south
gardens. Let us cast you away to our magical island, where Prospera is plotting her revenge… With her enemies in sight the scene is set: music, magic and murderous mischief abounds. Bring a picnic or purchase snacks from the bar. The performance will take place indoors in the event of heavy rain. Outdoor Shakespeare at its best from Fringe favourites
C theatre
:
'A joy to watch'
★★★★
ThreeWeeks
.
'Capturing the emotional heart'
★★★★
List
.
Buy Tickets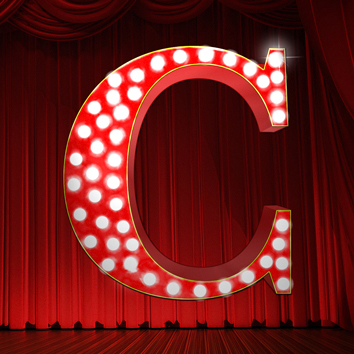 Electric Cabaret
C primo (theatre) 4-27 Aug
at
23:45 (1hr30)
Cabaret (recommended 14+)
The alternative late-night Fringe experience returns, to a new home at
C primo
in the historic Hill Street Theatre. A unique blend of comedy, circus, burlesque, bands, jazz and speciality acts from across the Fringe. With a different line-up every night this is a chance to see some of the Festival's most exciting new artists. The Hep Cats come out at night! Late bar.
'A smorgasbord showcase of the wonderful delicacies… wacky, weird and wonderful'
AYoungerTheatre.com
.
'One of the most fun variety cabarets around' 'Explosive and adaptable'
★★★★★
BroadwayBaby.com
.
Buy Tickets
For touring opportunities year-round, please get in touch with us
here